Revistas y Publicaciones de la Facultad
Todos los estudiantes están invitados a publicar sus trabajos en las revistas de la Facultad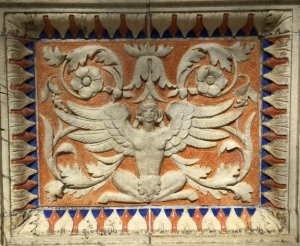 de Humanidades.
Para una lista completa de las revistas de la facultad, accese a la sección de Revistas del Seminario Multidisciplinario José Emilio González.
Sargasso, a peer-reviewed journal of literature, language, and culture edited at the University of Puerto Rico, features critical essays, interviews, book reviews, as well as poems and short stories. Published from the University of Puerto Rico at Río Piedras for more than thirty years
Sargasso: A Journal of Caribbean Literature, Language & Culture, Departamento de Inglés
The title "Tonguas" combines "tongues" and "lenguas," indicating the open, multilingual, and inclusive nature of the group's activities, "idiomas," and aesthetics.
Tonguas: Revista de Artes Literarias y Expresión Estudiantil, Departamento de Inglés
Es la revista del Departamento de Historia y su propósito es fomentar y divulgar las investigaciones sobre Puerto Rico y el Caribe así como el análisis historiográfico. Promueve los trabajos de investigadores internacionales y de los estudiantes del Programa Graduado de Historia.
Revista Historia y Sociedad, Departamento de Historia
Revista de Estudios Hispánicos, Departamento de Estudios Hispánicos
Revista Diálogos, Departamento de Filosofía
Revista de GeoHumanities de la Association of American Geographers