"Humanities and the Healing Arts: Puerto Rico and the Caribbean," a two-year faculty and curricular development project funded by the National Endowment for the Humanities, provides Humanities and Medical and Public Health Sciences faculty, of the Río Piedras and Medical Sciences Campuses of the University of Puerto Rico, the incentive and opportunity to work collaboratively.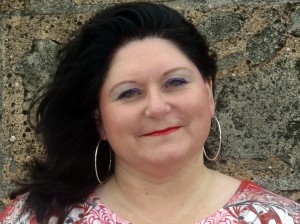 For the purposes of this project, the field of Medical Humanities is understood as an interdisciplinary study of fields of Fine Arts and Humanities (such as literature, film, theater, the visual arts, philosophy, ethics, history and religion) and Social Sciences (Human Communication, Psychology, Sociology, Cultural Studies and Anthropology) and their application to health and medical education and practices. Both Arts and the Humanities and areas of Health and Medical Studies provide insight into the human condition, illness, suffering, healing, social disparities and responsibilities, ethics, personhood and life processes.
Although this is a new trend in the context of the Caribbean islands, including Puerto Rico, the majority of Medical Schools in the United States of America (and, increasingly, in the international context) now recognize the vital importance of integrating the study of the Humanities into a medical or health services education. It is understood that the Humanities provide essential interpretative and communication competencies, observations skills, ethical reasoning, cross-cultural and historical understanding, and an enriched capacity for self-reflection and empathy, abilities and traits important to an effective and satisfying career in the healing arts.
By viewing the Humanities in relation to Science and History, through the lens of Medical Humanities and Health Studies, undergraduate students registered in the courses newly designed by the project faculty cohort will also gain new insights into alternative academic and professional possibilities of the study of Humanities subject areas.